What is Polki Jewellery?
To explain in simple terms, "polki" simply refers to uncut, raw diamonds in their natural state. If you're a fan of the extravagant jewellery worn by ancient royal ladies, you're probably a fan of Polki jewelry. Polki, one of the earliest jewellery design styles, was introduced to India by the Mughals. Although it came with the Mughals, it has since become deeply ingrained in our culture.
For starters, the fact that they are made of diamonds is enough to prove the royalty it brings with us. Secondly, Polki's style jewellery's appeal is enhanced by the use of polki stones and uncut diamonds in their purest form. The diamonds are mounted on gold foil, which enhances their brilliant radiance when light reflects off of it. Then, to further adorn them, more priceless stones are added. It is defined by its stunning fusion of diamonds with breathtaking designs and patterns.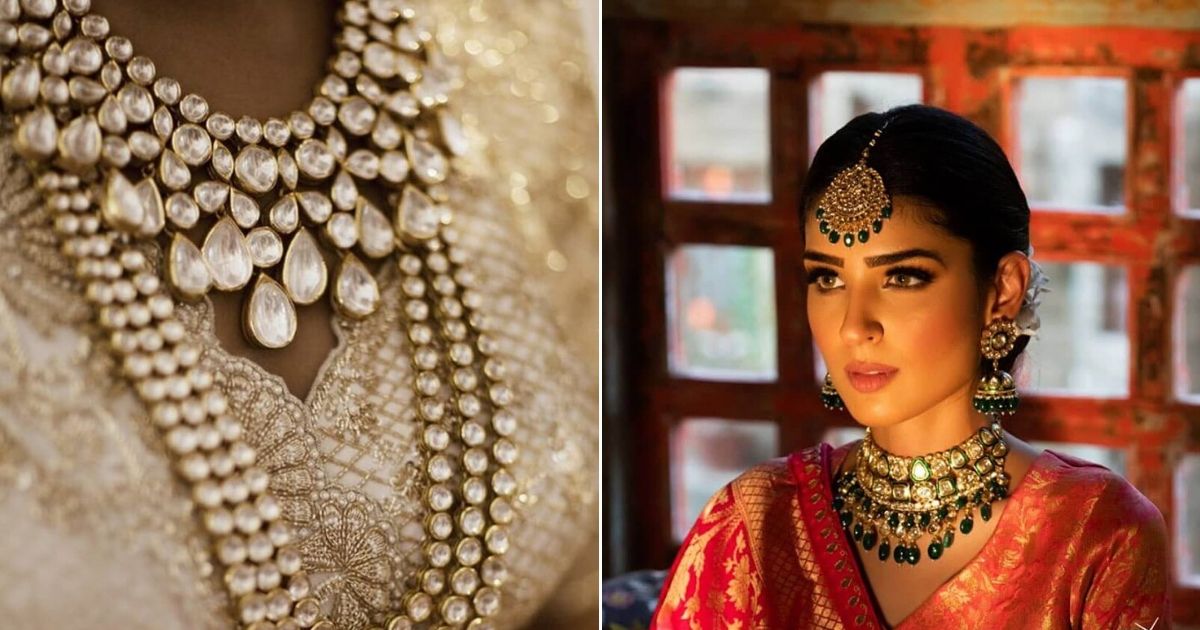 Difference between Polki & Kundan Jewellery
Polki jewellery, which dates back to the Mughal era, has been around for a very long time. It shines much brighter than Kundan and costs much more because it hasn't been processed, refined, or artificially enhanced. Polki and Kundan are frequently confused because both are made primarily of stone-studded gold. However, there is a subtle difference between the two: while Kundan jewellery uses glass imitations studded over gold or silver, Polki jewellery only uses gold foil and uncut, precious stones.
Prevent your Polki from tarnishing
Polki jewellery needs a lot of maintenance because dust and moisture cause it to lose its luster and shine. To keep your prized possessions looking as good as new, avoid storing them in the velvet boxes that they are sold in. Instead, store all of your expensive pieces in airtight containers and wrap them in cotton or butter paper to keep moisture out of them. Polki jewelry should never be exposed to any type of direct or indirect heat. Heat can affect the stone's back, which is not heat-proof, changing its colour and shape. Avoid prolonged exposure to moisture and enclosed spaces because lack of air will cause gold to oxidize, especially on the edges. Also, it is important to make sure that you never spray deodorant or perfume on your jewels. They contain chemicals that will undoubtedly damage the luster of your uncut diamonds.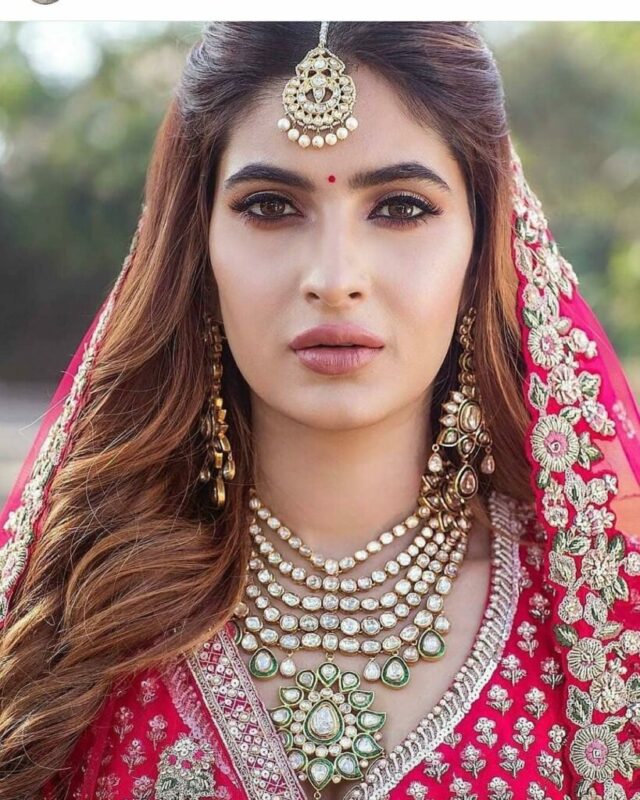 Collisions between diamonds can cause scratches, so avoid storing all of your Polki jewellery in the same container. Always keep two pieces of jewellery separated in individual zip-locked bags, then place each piece in its own compartment in a plastic box. This will help to create a vacuum and keep moisture out, preventing corrosion and keeping the item intact even in small spaces. To make your polki jewellery look shiny, soak them in warm, detergent-laced water. To finish, simply wipe them with a fresh cloth after a few hours.
Polki Jewellery in Pakistan
Polki jewellery has always been the rage in Pakistan. Pakistani brides have long been revered for their grace and beauty. Due to its ever-green designs and styles, these have been the top choice of every bride to wear to wear on their big day. From polki necklace sets, to earrings to maang teeka, there has always been a huge demand of it. We are currently obsessed with Pakistani bridal polki jewels MKJ brings a wide range of polki and kundan jewels for all the stunners like you. Whether you are a bride or the one going to attend a wedding, our collection of jewellery will make a statement wherever you'll go. With its outrageous and understated designs, polki jewellery makes a statement unlike any other. Check out our all new collection and I bet that your heart will definitely skip a beat.

So what are you waiting for? Order Now!