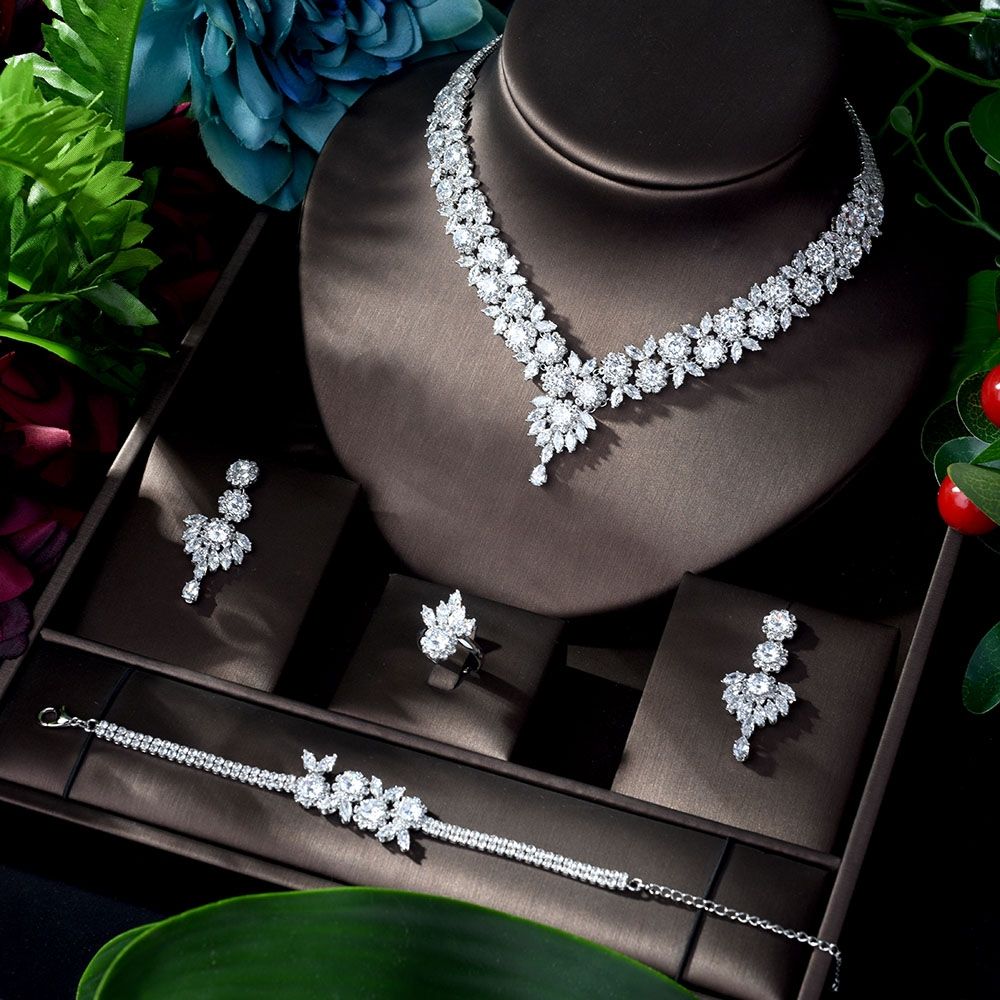 With some exceptions Turkish Jewelry is not haram in Islam. Turkish jewelry is in limelight these days. its a collection of handcrafted jewelry based in modern Turkey that combines ancient and traditional styles with ethnic motifs to create a stylish fusion of design. Turkish jewels are well known for their intricate, detailed designs and elaborate gold work, which make them popular amongst celebrities as well as regular customers.
Latest in trend, classy and elegant jewelry! Wear it on special occasion or every day. Each piece of Turkish jewelry is individually crafted with meticulous attention to detail and high quality materials. Turkish inspired designs are delicate, sophisticated and elegant. Such jewelries are great for casual wear, or daily activities. Jewelry is all about creating a look that's elegant, fashionable, and classy. Whether you're going out on the town, getting ready for an evening with friends, or just want to look nice in your own home.
Turkish jewelry has a close relationship with the tradition, culture and architecture of the Ottoman Empire. It is characterized by gold, precious stones and gemstones used in forming of necklaces, bracelets and rings. In addition to these materials, glitters and pearls are also used. The question arises here is if jewelry is haram in Islam or not? So in that aspect Turkish jewelry also includes silver rings which are not haram in Islam for men.
For more details on Turkish Jewelry, you can visit your shop or Contact us directly.
Where to buy jewelry in Pakistan?
Here's where to buy jewelry in Pakistan!
There are various jewelry brands in Pakistan but no matter what your budget is, MKJ(MAJEED KUNDAN JEWELRS) got the latest trend jewelry with wide range. Shop now!
It's one of the best jewelry shop in Islamabad Pakistan. MKJ are a leading Pakistani jewelry suppliers with wide variety of high quality precious stone and gemstone jewelry. MKJ offer all kinds of gold and silver necklaces, diamond, turquoise, and diamond jewelry to fit every budget. You don't have to worry about not finding what you want because our selection is broad enough that you can find everything from the most basic ring to the most expensive engagement ring imaginable.
MKJ collection includes trend-right classic bangles, dainty delicate necklaces, sophisticated rings and Turkish bags too. From the trend and classiest designs, from the latest styles, they have all kinds of jewelry. Whether you're searching for a beautiful piece of jewelry to add to your collection, or looking for that one-of-a-kind gift for someone special, MKJ have you covered. They sell trendy fashion jewelry accessories and gifts in Turkish style with a best quality.
For the love of fine jewelry, MKJ offers you variety of materials apart from Turkish, including gold &diamond jewelry. If you want to add that extra bit of style to your outfit then flaunt some bling! Turkish jewelry collection is inspired by the latest trends and collection of jewelry. The glorious designs let you add the style accent to your jewelry collection.
Everyone especially women are in love with jewels, some men too! And here's where this thought arises.
Is jewelry haram in Islam?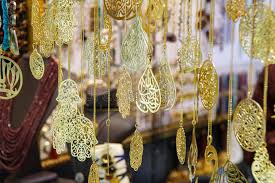 There are nearly infinite jewelry pieces available in the industry for Muslims. Tasbih prayer beads, Arabic faith message pendants, crescent charms, and jewelry with evil eye motifs are all available. In the same way, the Quran has an opinion on various jewelry items. We will look at what the Quran says about various ornaments, confirm whether Pakistani men wear jewelry, and draw the conclusion whether men wear chains in Islam. In addition, we will look into the reasons why male Muslims are not permitted to wear gold.
The Qur'an condemns us from having an excessive appetite for material possessions. Hadith provides more information on jewelry accessories. According to hadith, Muslim women are free to wear any type of jewelry they wish. Men are not permitted to wear gold jewelry, though. Men can wear any ring, particularly those made of silver or without stones. Additionally, Muslims must be careful to avoid developing a haughty or arrogant attitude as a result of the jewelry they chose to wear.
Do Pakistani men wear jewelry?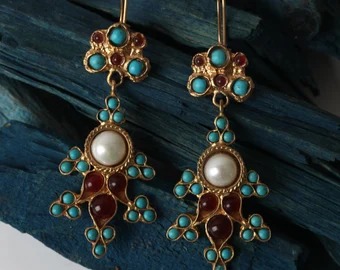 Islam is clear on this particular issue. It is inappropriate for Pakistani men to dress like women or the other way around. Men are forbidden from wearing gold rings, jewelry, bracelets, chains, silk, or women's clothing by this instruction alone since they appear effeminate. However, if they must, they may wear one silver ring and place it on their left hand's ring finger.
Any accessory made of artificial, silver, or gold is acceptablehttp://esteponapress.com for a woman to wear only jewels made of wood or metal are prohibited.  Islamic law allows women to use jewels to give their husbands joy and contentment. But jewels made of wood or metal are not allowed. Wearing rings or other jewelry made of brass, iron or copper is objectionable to both sexes. Additionally, if the various rings or jewelry pieces have a silver or gold plating, it is acceptable for women to wear them. We can locate the verse that reads; by looking at al-Fatawa al-Hindiyya. Any ring with plating of silver is allowed.
There are numerous interpretations of Turkish jewelry in Islam. In contrast, Muslim men and women must constantly appear clean and tidy and well-groomed. In contrast, restrictions are imposed when fundamental Islamic ideals are at risk.
Men are permitted to wear regalia, such as necklaces and rings, but are prohibited from wearing golden jewelry. Women are free to wear any jewelry so long as it does not result in excessive pride.