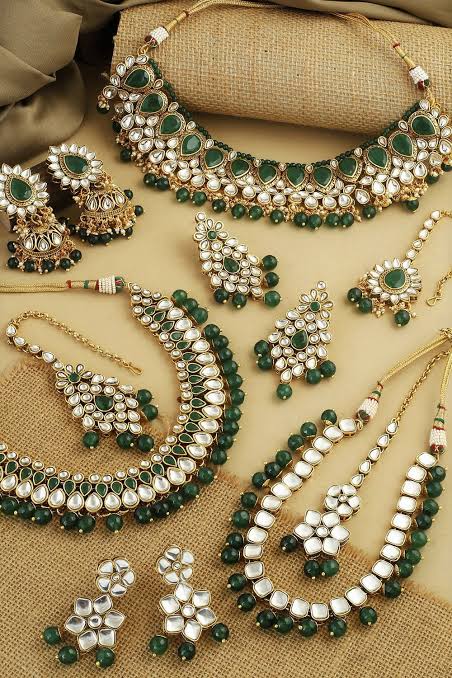 Kundan Jewellery never disappoints!
If you are looking for some dazzling festive jewellery for the upcoming wedding season, then you have landed on just the right page. If you're looking for something to wear that will truly wow your guests, then this season you'll have to look no further than the dazzling collection of beautiful kundan jewellery. It is one of the most talked-about trends right now and has already garnered quite a presence in the minds of many. When paired with your desired outfit, an absolutely breath-taking, glowing look can be yours and yours alone. Pair it up with a heavily worked outfit or a plain simple saree, Kundan jewellery never disappoints. So, if you're wondering how you can surprise everyone by looking absolutely perfect, then your search ends here!
History of Kundan Jewellery
Kundan jewellery is a type of traditional jewellery which includes earrings, necklaces, bracelets, rings, sets, and so on. The royal courts of Rajasthan and Gujarat are often credited with its invention and it is one of the oldest types of jewellery made. The term Kundan is derived from the Sanskrit word for 'highly refined gold'. Its front side depicts the traditional Kundan concept, while the back side is often decorated or painted with colourful glazing and drawings, representing a folk interpretation of it.
The Key to Kundan Jewellery that makes it more Attractive
While Kundan jewellery is always popular, it's popularity skyrockets during wedding season. Many women purchase it to complement their eastern attire, and some wear the same pieces as a statement accessory with cutting-edge western attire. Kundan is a highly attractive type of jewellery that has been making its way into the hearts of people. It is famous to be a symbol because of its strength, beauty and elegance. Kundan is a piece of jewellery that is endless in the variety it comes in. From Engagement Rings to Tiaras to traditional Mattha Patti's, you'll find it everywhere. It's is more than just a prettiest piece of bling. It's a timeless gift that will last forever, valued and treasured. The Wedding season brings with it a special opportunity to adorn beautiful Kundan Jewellery – one that you should not miss at all!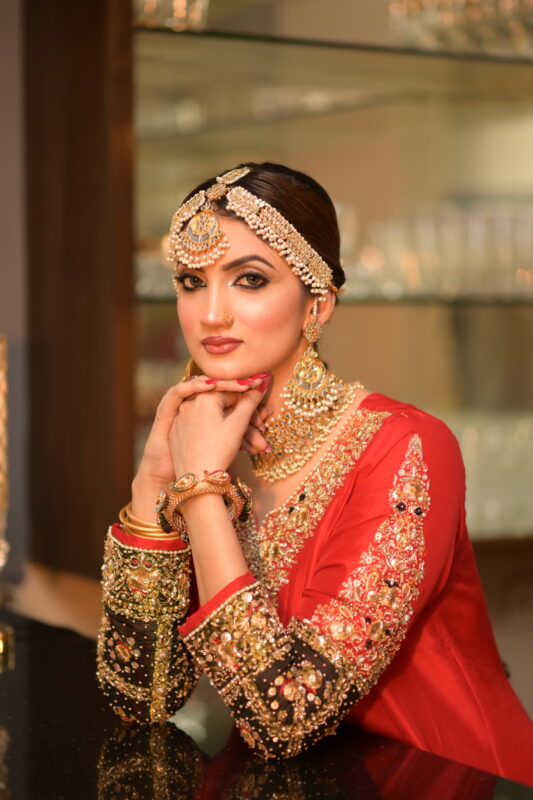 Kundan Earrings
When it comes to attending parties and other types of special celebrations, a woman's extensive jewellery collection is her most reliable companion. An addition of Kundan Earrings will take the elegance of your look to new heights, regardless of whether you choose to wear it. So pick a beautiful piece of Kundan Earring for the next wedding that you are going to attend and let all people go gaga over your elegance!
Kundan Bindiya or Mattha Patti
Consider yourself dressed in a gold saree or a lehenga choli and pairing that up with a stunning piece of Kundan Bindiya or Mattha Patti. Either you are a guest at a wedding or the bride herself, you can never go wrong with a timeless piece of Kundan Bindiya or Matha Patti. Put on a pair of nice kundan earrings and accessorize it with a Kundan necklace along with these if you want to steal the show this wedding season.
Kundan Set
Because of its intricate gold design, a Kundan necklace complements traditional outfits such as sarees, long skirts, dresses, and wedding gowns. This design's use of pearls and kundan conjures up images of nobility and wealth. Pair this set with a bolder, brighter piece of clothing to change up your look and make a statement this wedding season.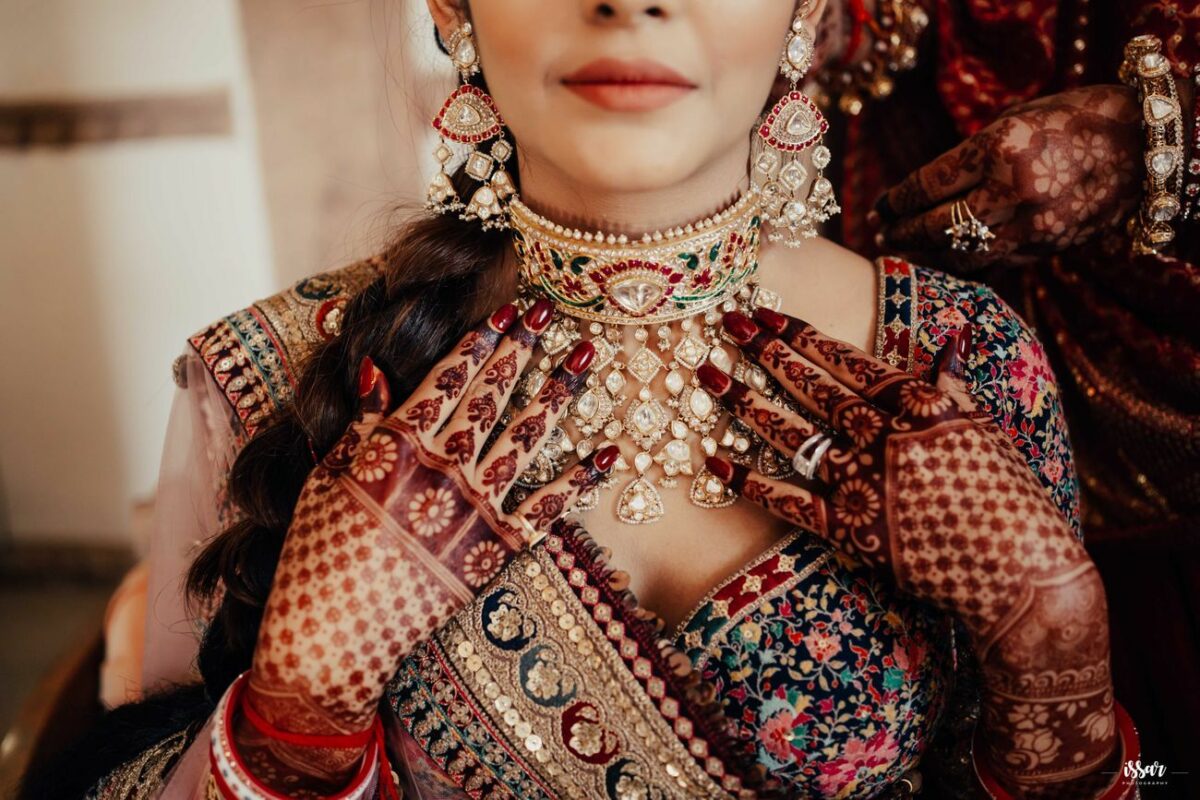 Kundan Jewellery in Pakistan
Kundan Jewellery has always been a top choice for all the jewellery lovers in Pakistan. These statement jewellery pieces have always been in trend. Be it a 90's look from your parents wedding or a contemporary bridal look, one thing that has remained constant are these timeless stunning jewels. We, at MKJ are offering a vast variety in Pakistan. In Lahore, MKJ is bringing top quality jewels for all its customers. From crafting to customizing, MKJ is proving to be your best option to buy your jewellery from. If you are not based in Lahore, we are delivering our top-quality jewellery pieces to your door steps. So, what are you waiting for! Order now and elevate your charm and style by amping up your look with Kundan Jewellery this wedding season!!